---
Published Authors
Ellen Sussman and Elizabeth Stark, both acclaimed authors and writing teachers, have put together two wonderful four day events. Held in the gorgeous setting-gardens, pond, meadow and woods-of the Occidental Arts and Ecology Center, just 70 miles from both San Francisco and Oakland, May 3 – 7 & August 2 – 6, this will be an intimate, inspiring, enormously creative and productive adventure.
---
ELLEN SUSSMAN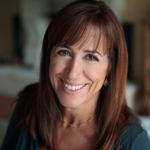 is the New York Times bestselling author of four novels, A Wedding in Provence, The Paradise Guest House, French Lessons, and On a Night Like This. She is the editor of two critically acclaimed anthologies, Bad Girls: 26 Writers Misbehave and Dirty Words: A Literary Encyclopedia of Sex. She teaches through Stanford Continuing Studies and in private classes. www.ellensussman.com
ELIZABETH STARK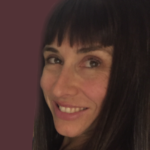 is the host of Story Makers Podcast (StoryMakersShow.com), author of the novel Shy Girl (FSG, Seal Press) and co-director and co-writer of several several films, including FtF: Female to Femme, a creative documentary and Little Mutinies, a short (both distributed by Frameline). She earned an M.F.A. from Columbia University in Creative Writing. Currently the lead coach and teacher at the BookWritingWorld.com, she's taught writing and literature at UCSC, Pratt Institute, the Peralta Colleges, HWS Colleges and in 2010, she was the Distinguished Fiction Writer at St. Mary's College in Orinda.