MAY:
Agents:
Andy Ross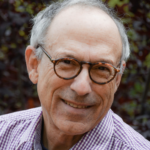 Andy Ross opened his literary agency in 2008.  Prior to becoming and agent, he was the owner of the legendary  Cody's Books in Berkeley.  Andy  represents books in a  wide range of  non-fiction genres  including: narrative non-fiction, science, journalism, history, popular culture, memoir,  and  current events . He also represents literary, commercial, upmarket women's fiction, and YA fiction.
Authors Andy  represents include: Daniel Ellsberg, Jeffrey Moussaieff Masson, Anjanette Delgado, Elisa Kleven, Tawni Waters, Randall Platt, Mary Jo McConahay,  Gerald Nachman,  Paul Krassner, Milton Viorst,  and Beth Hensperger.
You can read more about Andy at his website at www.andyrossagency.com and on his popular blog "Ask the Agent" at www.andyrossagency.wordpress.com.
Amy Cloughley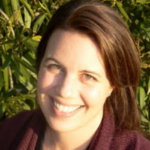 Amy Cloughley is an agent with Kimberley Cameron & Associates. Keeping with the agency's unique legacy of The Reece Halsey Agency, she strives to represent the highest quality writing. Amy came to the agency with a background in editing, writing, and marketing. You can also find her coaching writers via a Writer's Digest course designed to help authors craft and strengthen their submission materials. She is looking for literary and commercial fiction and has a special interest in mystery/suspense, near historical, and upmarket women's fiction. She also seeks narrative nonfiction projects. You can visit her agency website at Kimberleycameron.com or follow her on Twitter @amycloughley.
Publishing Director:
Peg Alford Pursell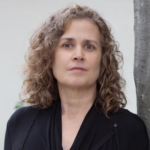 Peg Alford Pursell is the director of WTAW Press and of the national reading series Why There Are Words that she founded in the Bay Area in 2010. She has over 20 years of experience as an editor. Peg is the author of Show Her a Flower, A Bird, A Shadow (ELJ Editions, March 2017), a collection of hybrid prose and micro-fictions with praise from Peter Orner, Joan Silber, Margot Livesey, Antonya Nelson and others. She earned her MFA from the Warren Wilson MFA Program for Writers. Visit her atwww.pegalfordpursell.com
Authors:
Lucy Jane Bledsoe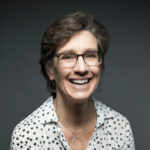 Lucy Jane Bledsoe's new novel, A THIN BRIGHT LINE, which the NEW YORK TIMES says "triumphs as an intimate and humane evocation of day-to-day life under inhumane circumstances," was published in October. She's the author of five other novels, a collection of narrative nonfiction, and a collection of short stories. Her fiction has won a Yaddo Fellowship, the 2013 Saturday Evening Post Fiction Award, the Arts & Letters Fiction Prize, the Sherwood Anderson Prize for Fiction, a Pushcart nomination, a California Arts Council Fellowship, an American Library Association Stonewall Award, and two National Science Foundation Artists & Writers Fellowships. Her stories have been translated into Japanese, Spanish, German, Dutch, and Chinese. Her next novel, THE EVOLUTION OF LOVE, will be published in 2018.
Heather Young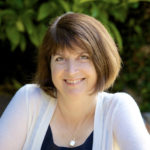 After a decade practicing law and another raising children, Heather Young decided to pursue her lifelong dream of becoming a novelist. She holds an MFA from the Bennington Writing Seminars and is an alumnus of the Squaw Valley Writers' Workshop, both of which helped her stop writing like a lawyer. Originally from Maryland, she now lives in Northern California with her husband and two teenagers.
Shanthi Sekaran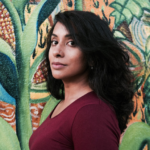 Shanthi Sekaran lives in Berkeley and is the author of two novels. Of her latest novel, Lucky Boy, the San Francisco Chronicle says, "With wit, empathy and a page-turning plot, the novel stirs ethical questions in the reader that the author rightly refuses to answer". Her essays and short fiction have appeared in The New York Times, Canteen Magazine, Huffington Post and Best New American Voices. She's a member of the San Francisco Writers' Grotto, and teaches writing and literature at California College of the Arts. You can find out more about her writing and events at www.shanthisekaran.com.
Creativity, Conflict and Craft Presentations:
Writing Fights and Fighting Right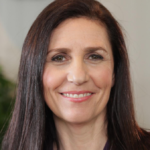 In her talk, Rhona Berens, PhD, PCC will introduce the four primary styles of toxic communication–a.k.a., ways to fight "wrong"–as guidelines for crafting riveting conflicts and developing complex characters. While mastering dramatic conflict enriches writing, it undermines relationships and self-esteem. In the second part of her talk, Rhona will explore how common challenges faced by writers–e.g., procrastination, over-writing–often result from internalizing toxic conflict styles.  She will share ways to turn those toxins into tools.  Get ready to learn more about writing fights in service of your art and fighting right in service of your life.
Rhona is a professional coach who works with creatives, leaders and parents. She helps clients stay sane, stay real, and stay the course to their dreams. For those who seek coaching as a quick path to happiness, Rhona provides great referrals. For those who yearn to live their complex, paradoxical lives with courage, creativity and humor, Rhona's the coach of choice. She offers empowering tools, tales and touchstones to shift self-criticism to self-acceptance, and turn obstacles into opportunities. Rhona studied at The Coaches Training Institute and The Center for Right Relationship, is accredited by The International Coach Federation, and holds a PhD in Film & Media Studies from UCLA. When she's not coaching, or parenting her two fabulous, obstinate children, she writes slam poetry and compulsively rewrites a biographical memoir entitled, Piggyback with a Madman.
Why We Fight: Stakes, Subtext and Making Conflict Matter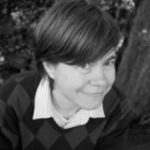 Great conflict is always about basic human needs, things like safety, security, being loved and being part of a community, even being challenged. A fight about a cup of coffee can come off as lackluster and boring, unless you write it keeping in mind that the cup of coffee with cream represents freedom and autonomy to one person and to the other it represents the end of security. Using Maslow's Hierarchy of Needs, we'll examine how we can bust through boring scenes (or edit the ones we've already written) to get to great conflict supported by superb subtext.
Angie Powers teaches Story Development and Book in a Year at BookWritingWorld.com. She has an M.F.A. in English and Creative Writing from Mills College, where her novel, The Blessed, won the Amanda Davis Thesis Award, and a Certificate in Screenwriting from the Professional Programs at UCLA. The co-director and co-writer of the several shorts that premiered at Frameline, as well as the short Little Mutinies (distributed by Frameline and an official selection of the Palm Springs International Short Fest) and a quarter-finalist for the Nicholl Fellowship and at Blue Cat Screenplay Competition for the full-length screenplay of Little Mutinies. She is shooting her first feature film, Lost in the Middle, in April 2017.