2017 Dates
May 3 – 7, Go Big or Go Home: Lessons in Conflict
Conflict is the heart of story, but many of us have learned (or struggle to learn) to avoid it in life! How, then, do we turn around and make strong, dramatic, life-changing stories? If we are socialized not to "make a scene," how do we do just that? This camp session will focus on plot decisions, on pushing your characters over the edge, making things happen, getting out of the habit of keeping quiet! Fiction is not life, but a heightened version of life. Same with narrative non-fiction. Get to the heart of your story and let it beat, loud and hard and with great force.
August 2 – 6, Break Down the Walls: Writing Without Boundaries
What's your fall-back style? What do you usually write about? What voice do you slip into when you put pen to page? This camp session is about getting out of your habitual grooves, going beyond your unconscious boundaries, breaking free of your own rules — or fears. Stepping outside of your comfort zone, you will discover powerful resources, vital stories, vivid characters and important voices that you didn't know you had at your disposal. Build your toolkit, strengthen your writing muscles, and produce writing beyond your wildest dreams.
Published Authors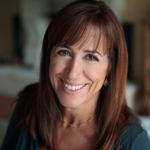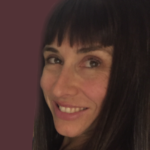 Ellen Sussman and Elizabeth Stark, both acclaimed authors and writing teachers, have put together two wonderful four day events, now offered in the spring and the summer. Held in the gorgeous setting–gardens, pond, meadow and woods–of the Occidental Arts and Ecology Center, just 70 miles from both San Francisco and Oakland, from Wednesday through Sunday, May 3 – 7 OR August 2 – 6 , these are intimate, inspiring, enormously creative and productive adventures.
Agents, Editors and Authors
Late afternoons will feature special panels including a Q & A and dinner with agents/ editors looking for new talent, a session and dinner with guest authors publishing in today's industry, and a third panel that will address productivity, creativity and process with writing coaches and guides.
Previous Presenters:
Agents Laurie Fox, BJ Robbins and Jennifer Soloway
Authors Natalie Baszile, Peter Coyote, Nina Schuyler, Caille Millner and Sere Halverson Prince
Meditative Dream Writing
We will begin each day with an optional "From Where You Dream" writing and meditation space-no talking, just sitting together to write and meditate before breakfast. (Or sleep in–it's your vacation!)
After-lunch Free Time & Optional Exercise
Take time to write, read, swim, hike or relax, take a sauna or a hot tub, enjoy the beauty of the retreat. Each afternoon will also feature an optional physical activity: a Pilates class, a yoga class and a guided hike. Or you can wander and wonder on your own.
Socializing
A first evening welcome party with wine and treats will be followed on subsequent evenings by readings and creative social activites and events. Dinners will be eaten all together, and will include our guests of the day-agents/ editors, authors, coaches and Ellen and Elizabeth, so we will have the chance for great conversation and connection between faculty and students not always available at larger conferences.